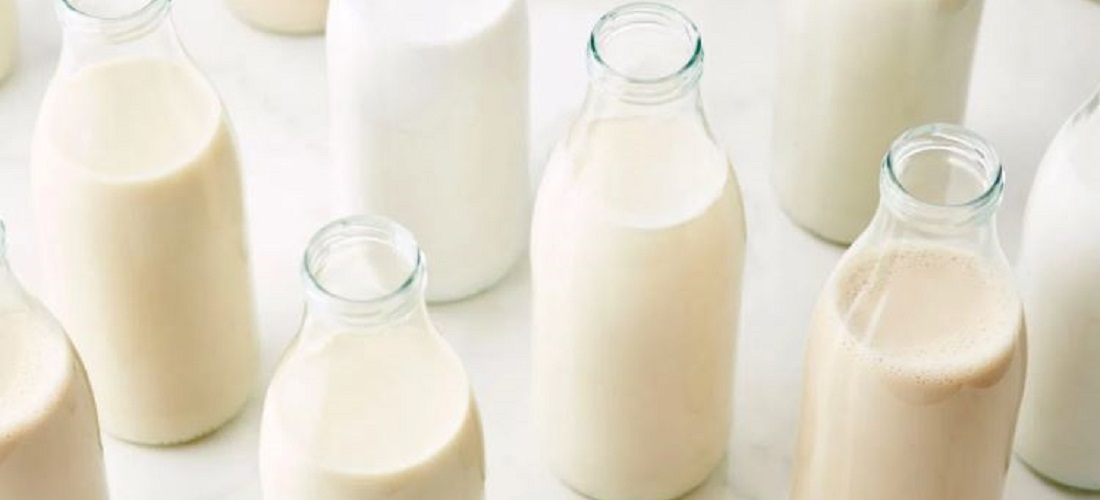 Other Cargo
Brazil milk sector braces for a new crisis with growing imports
May, 22, 2023

Posted by Gabriel Malheiros

Week 202324

A new crisis looms for Brazilian milk producers, according to French giant Lactalis, the leader in the national dairy market. Imports of dairy products are increasing due to the price difference between local raw materials and those supplied by Argentina and Uruguay. This trend is expected to pressure the sector's profit margins starting next month.

According to data from the federal government's ComexStat platform, Brazil imported nearly 70,000 tonnes of milk, cream, and dairy products (excluding butter and cheese) in the first four months of this year. This volume is more than triple the imports recorded between January and April of the previous year, which totaled 21,000 tonnes.

See below Brazil's milk imports (hs codes 0400-0404), measured in TEUs, from Jan 2019 to Mar 2023. The data is from DataLiner.
Brazil milk imports | Jan 2019 – Mar 2023 | TEU

Source: DataLiner (click here to request a demo)
Imports of butter and other milk-derived fats also saw an increase from 1.04 thousand to 1.55 thousand tonnes, while cheese and curd imports rose from 7.5 thousand to 12.4 thousand tonnes.
"The problem is that consumers are not able to afford the finished product at current prices," said Patrick Sauvageot, CEO of Lactalis for Latin America, to Valor. Sauvageot explained that the milk Brazil imports from its neighboring South American countries is traditionally 15% cheaper than domestic milk, but the price difference doubled this year due to the increase in prices in Brazil. Data from the Argentine Milky Chain Observatory (Ocla) shows that in March, Brazilian milk was sold for about 55 cents on the dollar, while the averages for Argentina and Uruguay were 41 and 42 cents on the dollar, respectively.
Argentina exported 34,600 tonnes of milk, cream, and dairy products to Brazil this year, surpassing the 12,600 tonnes from the same quarter in 2022. Similarly, Uruguay increased its shipments from 5,800 to 28.7 thousand tonnes between January and April.
Roberto Jank Jr., vice president of the Brazilian Association of Milk Producers (Abraleite), stated that monthly imports have not reached the levels seen this year since 2016. He noted, "Uruguay has never sent as much milk to Brazil as in the last two months."
Dairy imports have been steadily increasing since 2015, according to Natália Grigol, an analyst at the Center for Advanced Studies in Applied Economics (Cepea) at Esalq/USP. However, the rise has been more significant in 2023 due to the reduction in domestic milk supply over the past two years caused by drought in Brazil and the global increase in grain prices.
Patrick Sauvageot of Lactalis acknowledges that improving herd productivity and milk quality in Brazil, particularly compared to other major global producers, remains a structural challenge. However, he emphasizes the need to create conditions for the sector to overcome these challenges.
Sauvageot argues that the government should intervene to prevent a new crisis in the sector resulting from sudden price declines. He suggests limiting imports and believes the risk of an imbalance with government intervention would be lower than leaving the market as it is.
However, Jank, one of Brazil's largest milk producers, and Natália Grigol do not believe that the government will be able to restrict imports. Furthermore, Jank points out that such a measure would have implications since Brazil also exports products to Argentina and Uruguay.
Source: Valor Econômico
To read the original news report, see: https://valor.globo.com/agronegocios/noticia/2023/05/22/com-importacao-crescente-nova-crise-bate-a-porta-do-setor-de-leite.ghtml