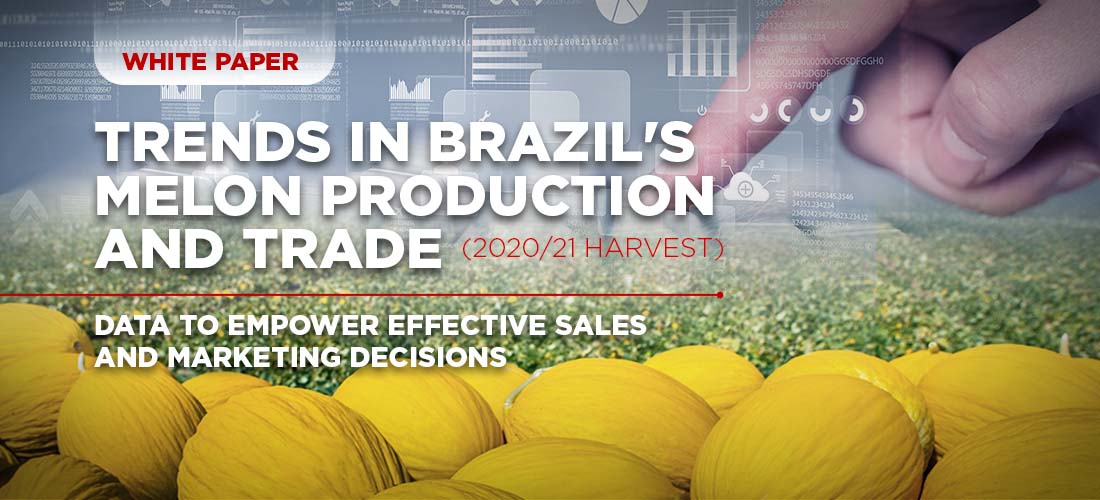 White Paper
Datamar launches its first white paper
Nov, 28, 2021

Posted by Ruth Hollard

Week 202146

To provide its customers with more and more relevant data on maritime foreign trade from the East Coast of South America and Chile, Datamar is presenting its first white paper: "Trends in the Production and Commercialization of Brazilian Melons (2020/21)

Prepared by Datamar's marketing and business intelligence teams, the material provides all relevant information about the Brazilian melon market including data to promote effective sales and assertive marketing decisions.

The material begins by comparing melon with other Brazilian fruits. Melon is the most exported category of fruit in Brazil in terms of  TEU, accounting for 21.3% of total fruit exports in the last harvest between July 2020 and June 2021. The white paper also covers other data, down to the main exporting and importing companies and shipping lines.

The document shows, for example, that the Port of Pecém was responsible for 46% of fruit exports in the 2020/2021 harvest, followed by the Ports of Natal, with 28%, and Fortaleza, with 25% of the volume in exported TEU.

The White Paper also pointed out that the Netherlands was the main destination for Brazilian melon, with a 37% share.

Another point of the material is to compare the DataLiner data with the numbers released by SECEX and ANTAQ, highlighting the main characteristics of each one.

Click here to receive the white paper.