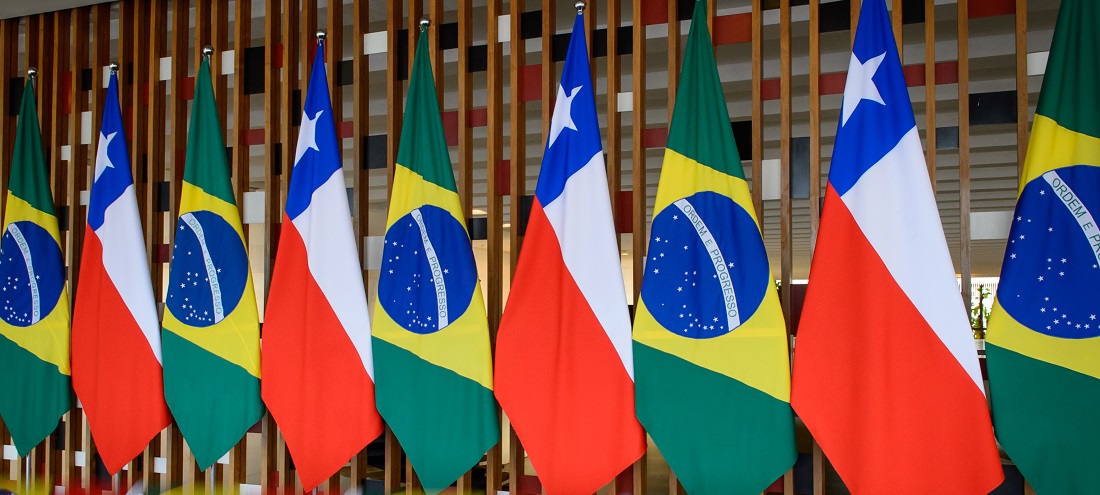 Economy
Exports from Chile to Brazil climb 20% in 2022
Mar, 15, 2023

Posted by Gabriel Malheiros

Week 202314

Chile continues to expand its export basket to Brazil, its main trading partner in Latin America. In 2022, exports from Chile to Brazil totaled US$ US$ 2.8 billion, an increase of 21.4% compared to 2021. The information was disclosed by ProChile – an agency of the Ministry of Foreign Affairs of Chile- showing that some of the highlights were the food and beverages and services sectors.

According to the ministry's press office, food exports from Chile to Brazil alone reached USD 1.3 billion, up 21.9% compared to 2011. In this category, seafood exports stand out with USD 807.1 million (20.27%), with an emphasis on fresh salmon (USD 31.65 million, 176.54%), trout (US$ 230.8 thousand, 424.76%), crabs (US$ 1.5 million,108.25%), fish oils (US$ 15 million, 64.35%).

Fresh fruit exports totaled US$ 123.15 million (78.71%), with apples accounting for 9.4 million (19%); plums, apricots, and cherries totaling $19 million (27%); and raspberries and blackberries totaling $2.5 million (136%). Fresh vegetables accounted for $15.35 million (282.79%); onions and garlic accounted for $10 million (222%). Dried fruit sales, such as prunes, totaled $8.6 million (37%). Meat sales totaled US$ 14.97 million (48.51%), with pork accounting for US$ 7.2 million (113%).