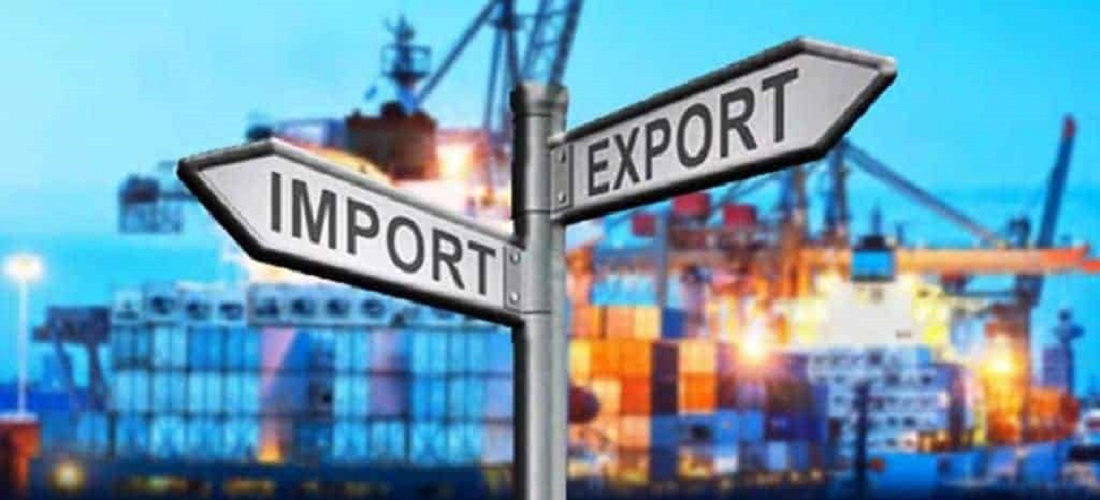 Glossary
Glossary of Foreign Trade and Shipping Terms
Mar, 27, 2023
 A
AFRMM – acronym for Brazil's "Additional Freight Rate for the Renovation of the Merchant Fleet." It is an addition to the freight rate charged by Brazilian and foreign shipping companies operating in Brazilian ports. 
Aladi – Latin American Integration Association. Association of countries whose goals is to establish a common market in Latin America formed by Argentina, Bolivia, Brazil, Chile, Colombia, Cuba, Ecuador, Mexico, Paraguay, Peru, Uruguay, and Venezuela.  
AWB – Air Waybill, air freight bill of lading. 
 B
Balance of Trade – net sum of a country's exports and imports of goods. It is an important economic indicator that reveals a lot of the country's situation. 
Bilateral Agreement – trade deal between two or more countries that facilitates the traffic of goods through the reduction of customs duties.  
Bill of Lading (BL) – legal document issued by a carrier to a shipper that details the type, quantity, and destination of the goods being carried. 
Blank/void sailing – term used when a shipping line or carrier decides to skip a particular port or an entire region of a scheduled sailing route. When this occurs, the cargoes of exporters remain on the terminal yard, while the cargoes of importers remain onboard the ship.  
"Bloco K do Sped" – digital rendition of the account book of Brazil's SPED system created by the Federal Revenue to collect tax and accounting information from companies. 
Bonded warehouse – warehouse where imported goods are kept until they go through all customs procedures and are cleared to enter the market.  
Break Bulk – loose general cargo; stowed on board a ship individually counted units.
Bulk Cargo – unpackaged goods transported in bulk, not placed inside containers.  
Bulk Carrier – merchant ship specially designed to transport unpackaged bulk cargo in its cargo holds.  
Bulk Container – specialty-design container used in the transport of dry bulk cargo. 
Bunker oil – fuel oil for merchant ships 
C
Cabotage – shipping of goods between ports within a nation's coastline, as opposed to goods shipped between two different nations.
Cargo Manifest – A document provided by an airline, via the Siscomex-Mantra system, previously informing the Federal Revenue Service of Brazil of the characteristics of the cargo (weight, volumes, nature, consignee, among others) contained in their flight.
Certificate of Origin – certification of the cargo's origin which, when presented at customs, ensures reduced tax rates.
CFR – Incoterm which stands for Cost and Freight
CIF – Incoterm which stands for Cost, Insurance, and Freight
CIP – Incoterm which stands for Carriage and Insurance Paid to…
Container – a large box, usually metal, which is used to store goods during shipment. Allows for the unitization of cargo.
CPT – Incoterm which stands for Carriage Paid
Cubage – or cubic capacity, refers to the ratio between product weight and the space it occupies at any given transportation modal, like a truck or a vessel.
Cubic Meter – length, width, and height multiplied. Measures the size of cargo.
Customs Clearance (Exports) – the procedure through which the customs clearance of goods destined abroad is processed, whether they are exported definitively or not.
Customs Clearance (Imports) – the procedure by which the accuracy of the data declared by the importer is verified in relation to the imported goods
Customs Transit – Special customs regime that allows the transportation of goods in the national territory, under customs control, from one point to another in the customs territory, with suspension of tax payment.
 D
DAP – Incoterm which stands for Delivered at Place
DDP – Incoterm which stands for Delivered Duty Paid
Deficit – If imports are greater than exports, the trade balance becomes negative and generates a deficit in the economy, because it means that the country is buying more than it is selling
Demurrage –  a fee attached to cargo that has overstayed its time at a terminal.
Desova – Term used in Portuguese to describe the process of emptying a container
DPU – Incoterm which stands for Delivered at Place Unloaded
Draft (Calado) – measurement from the waterline to the lowest part of the ship's hull, usually the ship's keel.
Draft – the draft of the bill of lading. The document is still available for corrections.
Drawback – the refund of certain duties, internal revenue taxes, and certain fees collected upon the importation of goods and refunded when the merchandise is exported or destroyed.
DUIMP – Abbreviation for Single Declaration of Importation (in Portuguese, "Declaração Única de Importação"). The document is electronic and was proposed as a way to centralize all information and data in the process of importing goods.
E
EADI – a customs terminal for public use, located in a dry port. Generally located in a customs area with no proximity to the sea. They usually offer customs clearance services, warehousing, unloading, and handling of containers and cargo in general, destined for export or import.
ETA – Maritime transport expression, meaning the estimated time of arrival
ETS – indicates the time a vessel is expected to depart a specific port. Estimated time of sailing.
EUR – Abbreviation for the currency 'Euro'
Export – the outflow of goods and inflow of foreign currency into the country
Ex Tarifário – a system that allows companies to import capital goods and information technology and telecommunications (IT and T) goods at a reduced rate of import duty
EXW – Ex Works – means that the seller shall deliver goods as soon as they are made available to the buyer at the sellers premises or other designated premises
 F
FAS – Free Alongside Ship
FCA – Free Carrier
Flatbed – a Flat Rack bed. Transports Breakbulk cargo, in some cases, can also be done on container ships.
FOB – Free on Board
Foreign Currency – Internationally convertible currency (Dollar and Euro)
Freight Collect – indicates who is responsible for the cost of freight and any additional charges incurred during shipment. If freight collect is specified, the consignee or the receiver will be responsible for the freight.
Freight Payable at Destination – similar to freight collect, however, it can only be paid at the destination.
Freight Prepaid or Freight Paid – This refers to freight, paid at the origin, when the goods are shipped.
Freighter – A ship designed to carry goods in bulk
Freight Forwarder – service aimed at optimizing logistical processes in international cargo freight. The individual or company that provides this service is not typically a ship owner. In fact, freight forwarders work as mediators between exporters and importers, carriers, shipping companies, airlines, etc. 
Full Container Load (FCL) – method of transporting goods in which your shipment occupies a full container (of any size).
G
GR – calculation of cargo terminal storage.
H
Harmonized System – a standardized numerical method of classifying traded products. It is used by customs authorities around the world to identify products when assessing duties and taxes and for gathering statistics.
HAWB (House Airway Bill) – document issued by an air carrier that mentions details of goods being shipped by air.
Hopper – port installation specially equipped for the movement of certain solid grains. It is a metallic machine which can contain bulk grains – even after being crushed
I
ICC – International Chamber of Commerce
ICMS – This is an acronym for Tax on the Circulation of Goods and Services.
Incoterms – International commercial terms. Set of 11 internationally recognized rules which define the responsibilities of sellers and buyers.
Inmetro – Short for "National Institute of Metrology, Quality and Technology". Federal autarchy, linked to the Ministry of Development, Industry and Foreign Trade, which acts as the Executive Secretariat of the National Council of Metrology, Standardization and Industrial Quality.
Intermodal Transportation – the integration of services from more than one mode of transport, with the issuance of independent documents, where each carrier assumes responsibility for its own transport.
Import – Incoming goods and outgoing debts from a country.
Importer – Individual or legal entity responsible for the entry of material for scientific and technological research into the country.
ISO – International Standards Organization. International organization that sets technical norms and standards that are followed internationally, e.g. the legal measurements of containers in world trade.
IPI – The Tax on Industrialized Products, regulated by Decree 4,544/2002, is a federal tax levied on industrialized products, whether domestic or imported. The rate applied varies depending on the product.
J
Job Lot – Negotiable lot of goods
K
Kaizen – continuous improvement process that must be supported by both the management and the employees of a company for it to be realised.
L
LI – An import license imposed by the authorities for the importation of certain goods that must undergo some type of control.
LPCO – Licenses, Permits, Certificates, and Others – LPCO is the new way of communicating with the CMEX consenting bodies responsible for issuing licenses, permits, certificates, and other export documents, in order to meet administrative restrictions or special requirements
Lashing – the securing of cargo for transportation, with the goal of minimizing shifting when in transit.
LCL – Less than Container Load. Term referring to when containers are only partially filled.
Liner Service – shipping service that operates to a timed schedule visiting a fixed loop of ports.
 M
Maneuvering/Turning Basin – contiguous body of water near berthing structures intended for allowing cargo ships to turn and reverse their direction of travel.
Mantra – the Integrated Manifest, Transit, and Storage Management System.
Merchant Navy – the set of organizations, people, vessels, and other resources dedicated to maritime, fluvial, and lacustrine activities of a civil scope.
Mercosul – Aims for economic and commercial integration among its partners – Argentina, Brazil, Paraguay, and Uruguay.
Multimodal Transport – the integration of services from more than one mode of transport, used for a certain cargo to travel between the sender and its recipient, among the various existing modes of transport, with only one single bill of lading issued by the only responsible for the transport, which is the OTM – Multimodal Transport Operator.
N
NCM – "Mercosur Common Nomenclature" is an eight-digit code established by the Brazilian government to identify the nature of goods.
NVOCC – Non-vessel Operating Common Carrier. It is a maritime carrier that does not own or operate ships. It consolidates several small volumes of cargo into containers.
Non-operating Reefer (NOR) – Reefer container that is turned off, and no longer refrigerating.
O
Outbound – From factory to dealer
Ovação – Term used in Portuguese to describe the process of putting cargo in a container
Over weight – An excess of weight in proportion to the cubic meters
P
Packing List – International document with technical details, dimensions and weight of goods.
Pallet – flat, (usually wooden) structure that is used for handling transport, storing goods or transporting freight.
Pilot – One who, though not belonging to a ship's company, is licensed to conduct a ship into and out of port or through dangerous waters.
PIS – stands for Programa de Integração Social, a social tax contribution that aims to finance the payment of unemployment insurance.
Prepaid – freight paid at origin
Primary Zone – Area demarcated by the customs authority at ports, airports, and bonded border points.
Pro forma invoice – draft available for correction of the Commercial Invoice.
Q
Quality Ceritifcate – document issued by the cargo superintendent, certifying to the interested party, the ascertainment of the quality of the merchandise shipped or unloaded.
R
RADAR – The Registration and Tracking of the Actions of Customs Agents.
Recof – Computerized Industrial Warehouse System under Customs Control – Allows the accredited company to import with the suspension of taxes, under customs control, destined for the industrial production of goods to be exported.
Reverse Logistics – method used to recover and reuse discarded items and used packaging from the customer. In other words, the concept of reverse logistics refers to the fact that reusable packaging and/or damaged products can be recycled and reused by the original manufacturer.
RFB – Brazilian federal revenue
RO-RO – a type of cargo ship specialized in transporting wheeled cargo such as automobiles and other vehicles that are driven on and off the ship using their own wheels. Ro-Ro is the abbreviation for "Roll on/Roll off", which means to drive on and off the ship.
 S
SDA – Customs Brokers Union
Secondary Zone – It comprises the customs territory, excluding the primary zone, including territorial waters and airspace.
Siscomex – RFB system for foreign trade
Shipowner – is the natural or legal person who, at his own risk, equips, maintains, and commercially operates a merchant's vessel. You can be the owner, partner or charterer of the ship. Examples of foreign trade carriers are Maersk Line, CMA CGM, Hamburg Sud, etc.
Surplus – When exports are greater than imports, we say that the Balance is positive, generating a Surplus. Such a condition is excellent for the country, since it means that the national product is being well sold abroad. 
 T
TBRS – Common external tariffs
TETI – Foreign Transit Carrier
TEU – Twenty-Foot equivalent unit. Term used for a 20-foot container.
Transportation Modals – the existing types/means of transportation. Maritime, railroad, road, waterway, pipeline and airway.
U
USD – Acronym for United States Dollar.
 V
Vessel Cargo Stowing – filling a container with merchandise.
Voyage – going and/or coming of a ship to its port or ports of destination.
W
Wharfage – A fee charged by the terminal in exchange for using a wharf and associated equipment for loading or unloading goods. Also used for calculating taxes on imports.
W/M – Fee charged per cubic meter
X
Y
Z