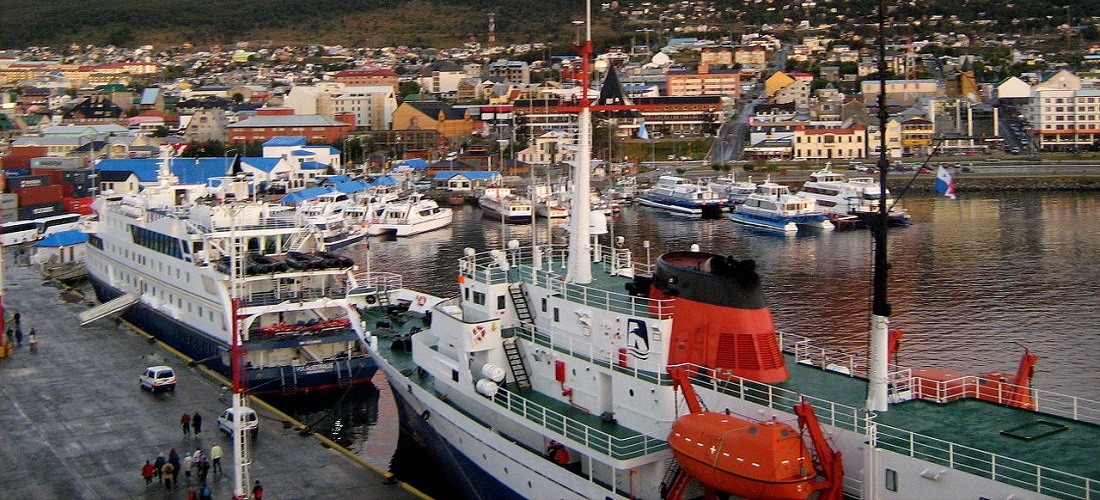 Ports and Terminals
Argentina Secures USD 2.5 Million for Port of Ushuaia Development
May, 25, 2023

Posted by Gabriel Malheiros

Week 202324

Governor Gustavo Mella of Tierra del Fuego, Antártida and Islas del Atlántico Sur held a productive meeting with Undersecretary Patricio Hogan of Ports, Waterways, and Merchant Marine. The result of their discussion was an agreement to allocate USD 2,545,303 in funds to further promote the development of the Port of Ushuaia.

The Provincial governor emphasized that these funds would be invested in various crucial projects. He highlighted their significance in bolstering productive development and enhancing tourist infrastructure, given the tremendous economic potential associated with the cruise season.

"The Port of Ushuaia has a comprehensive investment plan already in motion, with the main goal being the growth and development of our province," remarked Governor Melella. He further highlighted the ongoing expansion of the port, currently adding 104 meters, with plans to extend by an additional 200 meters.

Governor Mella emphasized the political commitment to the continuous promotion of the Port of Ushuaia. "The tender for the construction of catamaran docks has already taken place. These infrastructure improvements not only enhance the quality of services but also represent a significant leap in overall quality," he stated.

Mella acknowledged that these investments and project completions were made possible through close collaboration with the Ministry of Transportation of the Nation, Ports, Waterways, and Merchant Marine, and the General Administration of Ports. All parties involved recognize the importance of investing in the province's and the country's development.

With this latest funding secured, the Port of Ushuaia is poised for further growth and progress, solidifying its position as a crucial hub for the region.