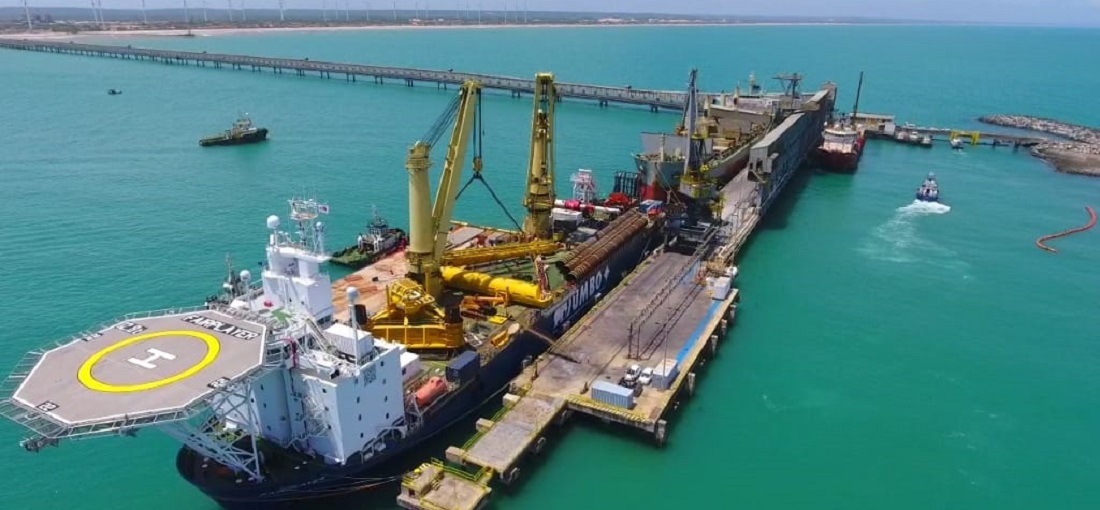 Ports and Terminals
Brazil's TMIB terminal enters fertilizer import market
Mar, 13, 2023

Posted by Gabriel Malheiros

Week 202314

To show the competitive advantages of using the Inácio Barbosa Maritime Terminal (TMIB) for importing fertilizers, VLI will bring together, on March 15, potential clients in this market. The terminal is getting increasingly recognized as a competitive option to meet the demand for fertilizers in Brazil's northern half ("Arco Norte"), which is becoming increasingly prominent in Brazilian exports.

Last year, for the first time, the volume of grains shipped through the ports in that region exceeded the volume at the Port of Santos – the largest port complex in Latin America. The ports of Arco Norte are important not only for the output of grains but also for the entry of imported fertilizers since there is a continuous growth of acreage and production in the region.

"TMIB is known for its performance and operational efficiency. Added to that, VLI provides a long range of services with door-to-door solutions encompassing all port activity. This translates into lower logistical costs for customers, further increasing TMIB's competitiveness. This is yet another example of our multimodal performance as a provider of logistics services tailored to our customer's needs," says Rafael Viana, Commercial Manager at VLI.

Consolidation of the terminal as part of the fertilizer import route is an important step for the region and for the country in general. According to the Confederation of Agriculture and Livestock of Brazil, new port accesses shorten distances compared to the ports in the South and Southeast, causing a drop in costs and an increase in the reach of Brazilian products abroad.