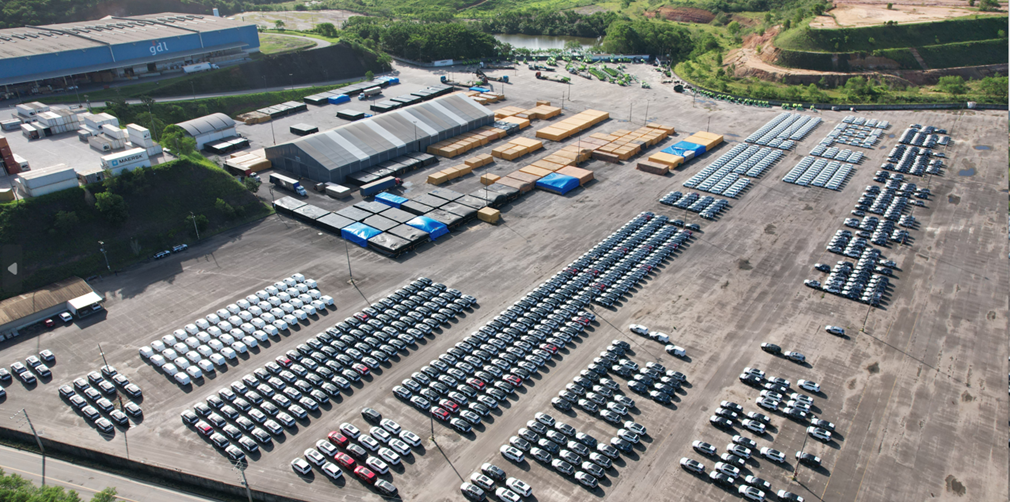 Automotive
BYD delivers record import batch of electric cars to Brazil
Mar, 10, 2023

Posted by Gabriel Malheiros

Week 202313

The cars, manufactured at BYD's factory in Shenzhen, China, departed from the Port of Shanghai, the largest in the world. The vehicles traveled for about 35 days before arriving in the capital of Espirito Santo. A team of 30 professionals took part in the landing procedures, which lasted nearly four hours and averaged 160 cars per hour.

It is worth mentioning that, previously, another batch of BYD cars totaling 500 electric vehicles also went to the Port of Vitoria. This batch was composed of electric models dated 2022/2023, such as the Han EV sports sedan and Yuan Plus EV Electric SUV. The latter was introduced to the Brazilian market last November and exceeded all sales expectations.

"In addition to being the largest batch of electric cars delivered to Brazil, this initiative represents the largest volume of Chinese brand-name vehicles imported at once. This shows BYD's commitment to becoming one of the main players in the Brazilian automotive market," commented Leonardo Fellipe, BYD logistics manager in Brazil.

One of the biggest challenges the company had to face was securing enough space for the batch of cars. Despite the demand, very few Ro-Ro vessels complete the journey from China to Brazil. In addition, only one ship of this type goes to South America.
BYD's record: 700 imported electric cars direct from China
"The results obtained prove the acceptance of BYD cards by the Brazilian public, as well as show that we are consolidating and strengthening our brand in the Brazilian market," says Henrique Antunes, Director of Sales and Marketing at BYD in Brazil.
"In Brazil, we will grow significantly. After all, we are the global leader in electric vehicle sales. We expect to end the period with 3,000 electrified vehicles in the country," he adds.