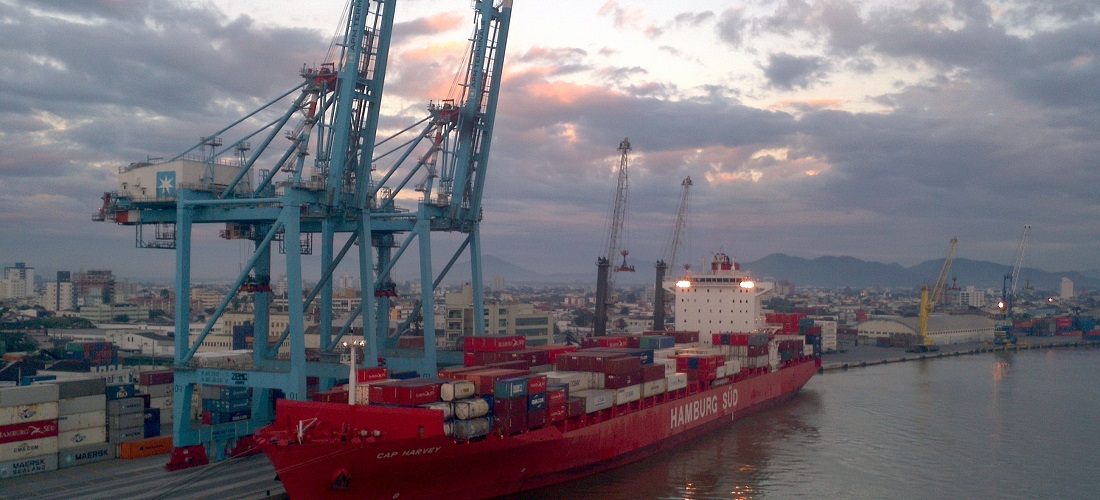 Ports and Terminals
Itajaí Port Complex throughput reaches 1.4 million t in August
Sep, 19, 2023

Posted by Gabriel Malheiros

Week 202338

In August, the Itajaí-Açu River Port Complex recorded a total cargo throughput of 1,479,322 tonnes, with 801,139 tonnes bound for export and 678,183 tonnes for import. From January to August, the complex handled a total of 10,669,966 tonnes.

Regarding container throughput, measured in TEUs, the complex handled 126,861 TEUs in August, accumulating 925,028 TEUs since the beginning of 2023.

In terms of ship operations, 81 vessels took their operations to the port complex in August, distributed as follows: 64 at the Portonave Private Use Terminal (TUP), 10 at the Public Wharf, 02 at the Teporti TUP, 04 at the Barra do Rio TUP, and 01 at the Braskarne TUP.

At the Port of Itajaí (Public Wharf/berths 03 and 04), the total cargo throughput reached 42,178 in August, with an annual throughput of 65,931 tons.

At Portonave, the August movement recorded 1,418,648 tons and 126,861 TEUs. From January to August, the complex handled 10,270,680 tons and 924,652 TEUs.

The maneuvers in the Turning Basins 01 and 02 totaled 81 in August, with 44 turns in Basin 01 (in front of berths 01 and 02 of the Port of Itajaí and Portonave), 28 in Basin 02 (Baia Afonso Wippel), and another 09 maneuvers in the upstream terminals of the Captaincy of the Ports. From January to August, 614 turns were recorded in the basin areas.

As for the other Private Use Terminals (TUPs), Braskarne recorded a total movement of 4,534 tonnes in August, while the Teporti terminal handled 13,960 tons during the same period.

In August, the Port of Itajaí received about 08 ships that docked at the port complex, including a pulp cargo ship (Saga Odyssey), two Roll-On/Roll-Off model ships (Canadian Highway and Cape Town Highway), two ships from the Brazilian Navy (F-45 Fragata União and Mearim), a ship from the Argentine Navy (D13 CT SARANDI). The port also witnessed a ship offloading 17,343 tonnes of iron bars and wire (AP Dubrava) and another being loaded with 27,500 tonnes of sugar (Akson Sandra).