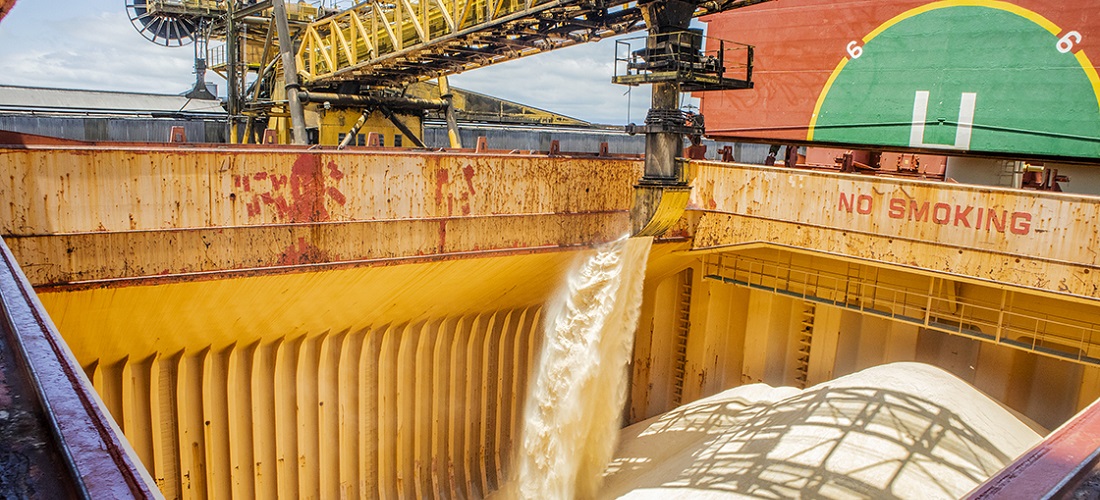 Sugar and Ethanol
Lineup of sugar exports in Brazilian ports grow
Feb, 22, 2023

Posted by Gabriel Malheiros

Week 202310

According to a survey conducted by the maritime agency Williams Brasil, 36 ships were waiting to load sugar in Brazilian ports in the week ended February 15, up from 30 the previous week (08). According to the report, 1.243 million tonnes of sugar were on the lineup, up from 1.021 million the last week.

The greater part (937 thousand tonnes) depart from the Port of Santos (SP). Then come the port of Paranaguá, in Paraná (96,500 tons), Recife, in Pernambuco (36,583 thousand tons), Maceió, in Alagoas (158,263 tons), and Suape, in Pernambuco (14 thousand tons).

The types of sugar to be exported consists of the VHP variety (1,154,256 tons), Cristal B150 (36,000 tons), Refined A-45 (39,083 tons), and VHP in bags (equivalent to 14 thousand tons). The agency's report considers vessels that are already anchored, those that are offshore waiting to berth, and those expected to arrive by March 10.
Exports
According to data from the Foreign Trade Secretariat, the average daily revenue from Brazilian exports of sugar and other molasses reached US$ 27.301 million in February, with eight working days (Secex). In the first half of the month, the average daily volume of exports reaches 63,046 thousand tons. In February, 504,370 tons of sugar were exported, generating $218.410 million in revenue and an average price of $433.00 per ton.
See below Brazil's sugar exports from Jan 2019 to Dec 2022, according to DataLiner.
Sugar exports | Jan 2019 – Dec 2022 | WTMT

Source: DataLiner (click here to request a demo)
The average value obtained by sugar exports in February 2022 is 23.3% lower than the daily average of US$ 35.607 million in February 2022. Volume decreased by 30.5% compared to the 90,723 tons shipped daily in February 2022. The average price increased by 10.3% compared to the verified price of US$ 392.50 per ton in February 2022.
Source: Notícias Agrícolas
To read the original reporting, please visit: https://www.noticiasagricolas.com.br/noticias/sucroenergetico/341671-cresce-volume-de-acucar-programado-para-exportacao-nos-portos.html#.Y_ZL23bMLIU