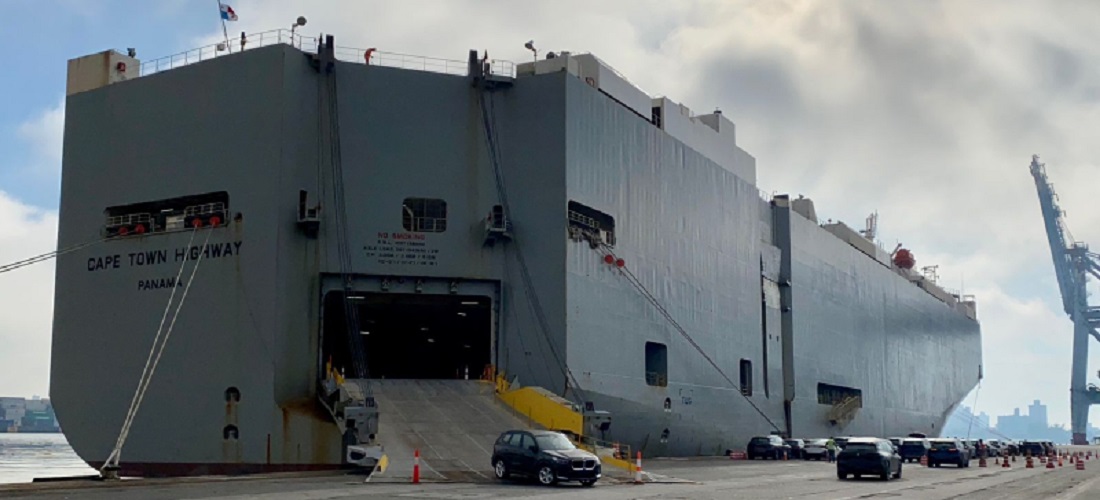 Ports and Terminals
Port of Itajaí records 13th Roll on Roll off vessel mooring
Mar, 07, 2023

Posted by Gabriel Malheiros

Week 202313

The Port of Itajaí received, on March 02, its 13th Roll On Roll Off ship, the vessel Cape Town Highway, which brought on board 756 vehicles from the automakers BMW and General Motors (GM).

According to the Operations Coordination, 330 vehicles from the German automaker BMW, 425 vehicles from the American automaker General Motors, and one diplomat vehicle were registered. SC Portos performed the unloading operation, and the total weight of the vehicles was 1,371 tons.

To date, 9,816 vehicles have been loaded off, and 18,379 thousand tons have been handled in the Port of Itajaí since the series of 13 moorings began on March 16, 2022.

The Cape Town Highway vessel, which sails under the Panamanian flag, was built in 2011 and is 199.97 meters long and 32.26 meters wide.

After undocking at the Port of Itajaí, the vessel headed to the Port of Santos.

The last berthing of a Ro-Ro vessel recorded in the Port of Itajaí took place on January 31, 2023, with the California Highway, which contained 1,002 cars, 371 from BMW, 627 from General Motors, and four diplomatic vehicles.

The operation continues with the cars going to the yards of ValePort and the Contiguous Customs Area (RAC), where they will be inspected.

Subsequently, the cars are loaded into stork trucks and may be sent to dealerships in other cities or states in Brazil.