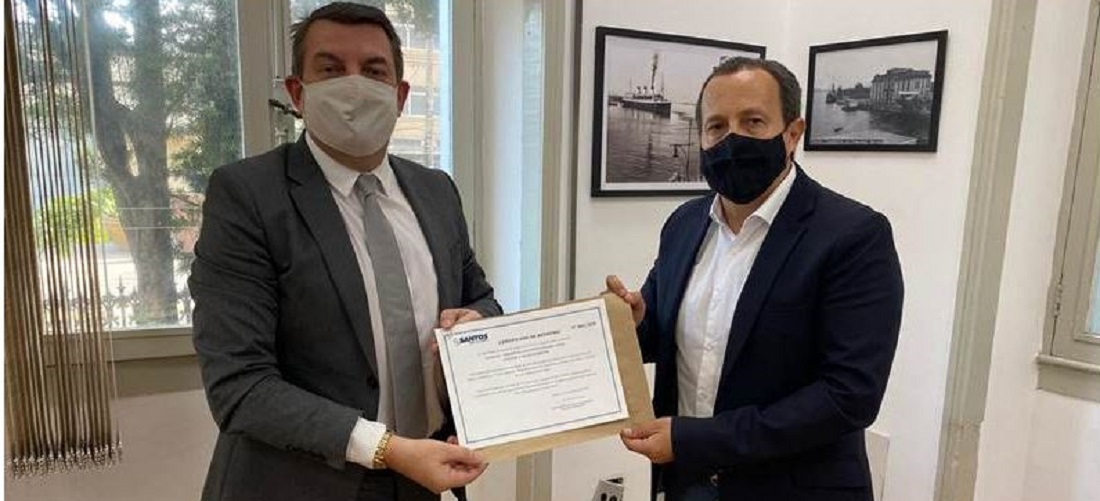 Ports and Terminals
Port of Santos accredits another regulatory yard for trucks
Jan, 13, 2021

Posted by Ruth Hollard

Week 202102

Santos Port Authority (SPA) has accredited yet another regulatory yard to operate in scheduling trucks with cargo destined for the Port of Santos. The new accredited yard is located in Cubatão, in the industrial zone, and has a static capacity for 350 vacancies in an area of ​​55 thousand m2. Ceparking is a regulatory yard managed by the company Terminal Logístico Cesari (TERLOC), which is part of the Cesari group, operating in the areas of storage, chemical transportation, fertilizer processing, and maintenance and cleaning of containers.

It is the seventh regulated courtyard accredited by SPA – there are three in Cubatão (Ceparking and two more that were already in operation), one in Santos, one in the capital of São Paulo, and two others in the interior of São Paulo state (Cordeirópolis and Sumaré). "With the new accreditation, the Port of Santos has more help in scheduling the arrival of cargo, an initiative that avoids the formation of congestion on access roads and around the port area", says SPA's Director of Operations, Marcelo Ribeiro. With that, the trucker that goes to the Port of Santos has access to a building structure while he is waiting for the scheduled time for the delivery of their cargo in the terminals, with restrooms, changing rooms, restaurant and cafeterias, an emergency medical unit, safe and monitored rest area, and service station – all open 24 hours a day.

Since 2014, the arrival of trucks at the Port of Santos has followed a schedule.  This need is mainly aimed at meeting the flow of the national harvest, which begins with soybeans in February, with peak flow in March and April. In the second semester, corn is harvested and the largest number of road vehicles arrives in August. As the cargo arrives from distances that require travel days, to prevent trucks from forming lines in the highways or even in the avenues of access to Porto, the adjustment of the scheduled period is made with the mandatory stop at these yards outside Porto, which have been accredited by SPA to sort and function as a parking lot until the trucks can call at the terminals.