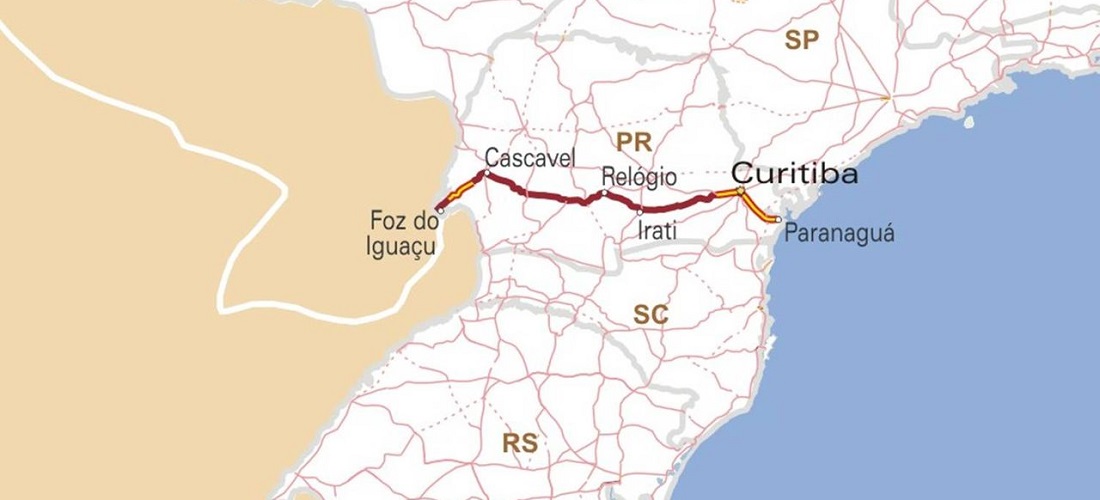 Grains
Road issues in Brazil may add BRL 600 million in expenses for soy exporters
Mar, 15, 2023

Posted by Gabriel Malheiros

Week 202313

Transporting the output of the current soy crop should cost an additional BRL 600 million in Paraná due to problems with federal highway BR-277. This road connects the state's capital, Curitiba, to the Port of Paranaguá. The economic agency Faep-Senar disclosed the figures considering the additional cost of redirecting the produce to the Port of Santos.

The Federation of Agriculture of the State of Paraná (Faep) forecasts the total traffic interruption on BR-277, the only highway used by heavy cargo carriers heading to the Port of Paranaguá. Therefore, production would have to leave via a different port complex in this case. Furthermore, Faep recalls that the BR-277 has been entirely or partially banned several times in recent months due to falling barriers, track cracks, and the risk of landslides.

For example, Faep calculated the value of a seven-axle truck, with capacity for transporting 57 tonnes of grains, for R$ 4.86 per bag on the Cascavel-Paranaguá route, which totals 600 kilometers. On the other hand, on the Cascavel-Santos route, which is 1,000 km away, freight costs R$7.73 per bag, almost 60% more expensive.
Financial losses on the horizon
Faep points out that, in addition to the hypothetical scenario, Paraná is already facing significant financial losses in soybean production and the difficulty in transporting it through the Port of Paranaguá. "Even those who manage to reach the complex also suffer losses," stresses the federation.
Brazilian ports charge an incentive fee (premium) or a disincentive fee (discount) for transporting specific goods. For example, at the moment, a discount of R$ 1.15 per sack is applied to encourage the export of oilseeds through the ports of Paraná. That is R$ 241.31 million in total.
The calculation to determine the premium or discount charge at a port is multifactorial. It involves aspects such as weather conditions, the state of equipment used in the complex, and difficulties in getting to the site. The rainy season also delays the shipment of soybeans, as the humidity can compromise the grains.
Ports claim to operate normally
Port authority Portos do Paraná informs that the ports of Paranaguá and Antonina are entirely in operation. "Both the off-loading of cargo from trucks and wagons, as well as the loading of ships at the ports of Paranaguá and Antonina, continue normally," says the administration.
This week, on average, around 1,300 trucks per day have passed through public sorting yards in Parana, where carriers wait before proceeding to unload solid bulk at the Port of Paranaguá. According to the agency, on Monday (03/13), 1,561 trucks arrived, mainly carrying soy, but a lot of corn and soymeal were also transported.
Source: Globo Rural
To read the original report, access: https://globorural.globo.com/infraestrutura-e-logistica/noticia/2023/03/desviar-soja-da-br-277-rumo-a-santos-deve-custar-r-600-milhoes-a-mais.ghtml