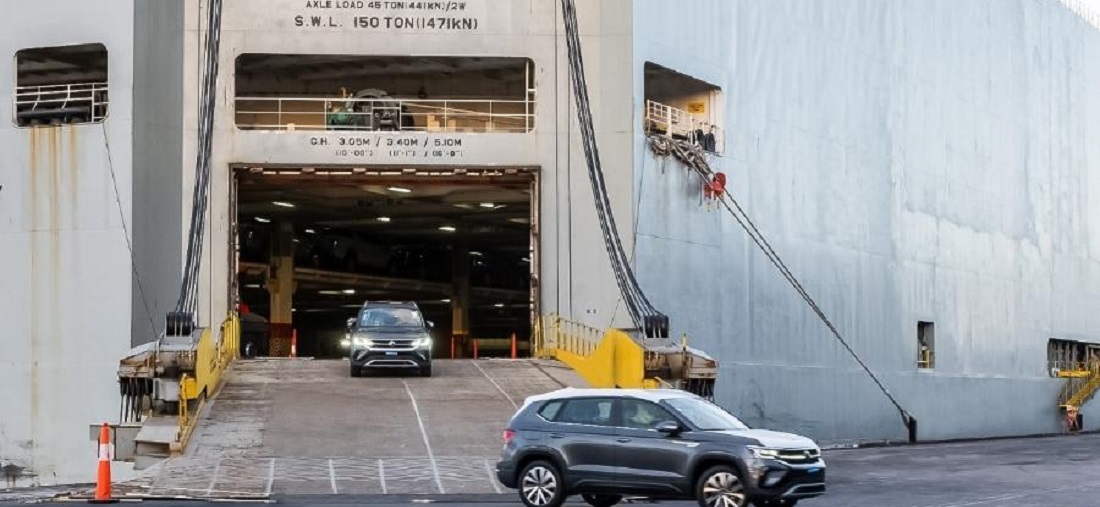 Automotive
Suape Port Vehicle Hub Achieves Record-Breaking Growth
May, 16, 2023

Posted by Lucas Lorimer

Week 202323

The Vehicle Hub of the Suape Industrial Port Complex is gaining prominence, with a significant volume of utility vehicles and passenger cars being loaded and unloaded. On Monday (15), the Italian-flagged ship Grande Guinea docked at Pier 4 to receive a shipment of three thousand vehicles from Stellantis (formerly FCA) destined for the Port of Vera Cruz, the largest port in North America, located in Mexico. The ship is scheduled to depart Suape on Tuesday (16).

"This achievement is the result of effective teamwork. To operationalize such movements, meticulous planning, study, and infrastructure are required, all of which are available in the port area. This marks the beginning of a record-setting phase that we are determined to accomplish in the Pernambuco port," says Nilson Monteiro, Director of Port Development and Management. Since the establishment of the Vehicle Hub, thousands of passenger and utility vehicles have been imported and exported through the Port of Suape.

The results for the four-month period (January to April 2023) have been outstanding, showing a 75% increase in the total number of vehicles handled compared to the same period last year. As of now, 27,647 cars have been transported through the Pernambuco port this year.

Suape serves as a gateway for Stellantis cars produced at Jeep's factory in Goiana and Fiat's factory in Betim, which are destined for countries like Argentina and Mexico. The port also imports vehicles from brands such as Toyota and General Motors and conducts transshipment operations for vehicles manufactured in Uruguay and Argentina, distributed to various countries across the continent from Suape.

In order to ensure efficiency and agility in these operations, innovative technologies are being implemented. Last month, for instance, the state-owned port adopted Video Analytics solutions connected to 5G AS to optimize logistics in the vehicle yards. This successful initiative was carried out in collaboration with Embratel and the National Secretariat of Ports and Waterway Transport.

"The objective is to continuously enhance these operations, offering agility, security, and efficiency, which will consequently improve handling statistics," explains Nilson Monteiro. Suape currently has three public vehicle storage yards and an annual handling capacity of 250,000 cars.