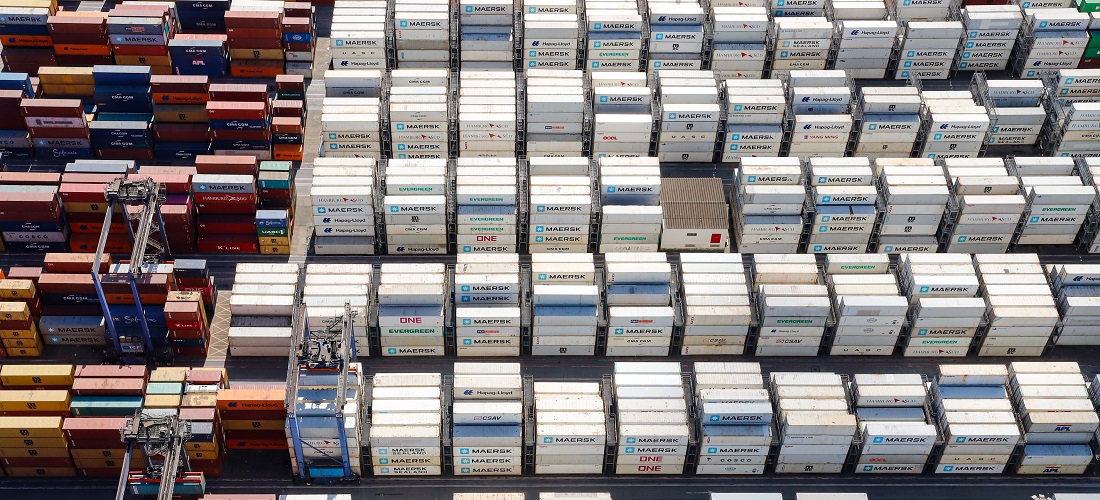 Economy
US container import dip highlights economic fragility
Mar, 13, 2023

Posted by Gabriel Malheiros

Week 202313

A new report from Canadian logistics company Descartes Systems Group indicates that US container imports are down 20% in the first two months of 2023.

In January and February of this year, the total volume of containers brought in, measured in units equivalent to 20 feet, was 3.8 million, which reveals a drop compared to the 4.78 million in the same period of 2022. The latest figures are in line with 3.86 million in January-February 2019.

Worldwide container rates for 40-foot boxes have returned to pre-pandemic levels. This occurs when global central banks aggressively raise interest rates in response to inflation, reducing consumer spending.

The financial burden of rising inflation and rates falls heavily on low-income consumers. Since consumerism accounts for 68.5% of GDP, the worrying slowdown in container shipping suggests the economy is faltering.

Descartes said that container volumes from China, Japan, and Germany fell the most.

On the other side of the globe, Brazilian container exports to the US fell as well. See more information in the graph below. The data is from DataLiner.
Containerized exports to the US | Jan 2019 – Jan 2023 | TEUs

Source: DataLiner (click here to request a demo)
The decline in container imports into the world's largest economy is an ominous sign, as some strategists believe a recession could hit in the second half of the year. Furthermore, last year's rate hikes are starting to kick in and will severely constrain economic activity in the coming months.
Source: O Petróleo
To read the full original report, please see: https://opetroleo.com.br/queda-nas-importacoes-de-conteineres-dos-eua-destaca-fraqueza-economica/