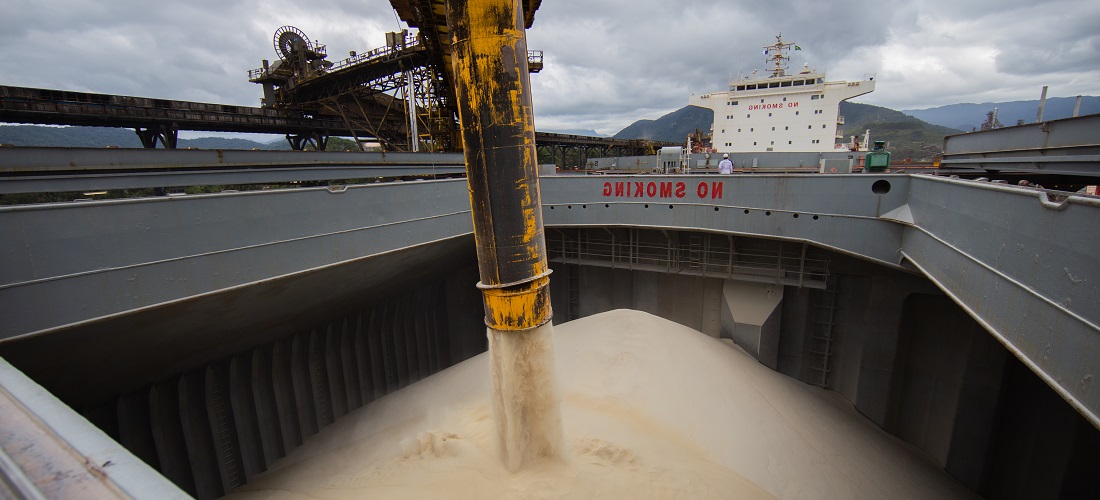 Sugar and Ethanol
Vessel line-up in Brazil indicates 1.152 mt of sugar exports
Apr, 04, 2023

Posted by Gabriel Malheiros

Week 202317

The total number of ships on the Brazilian coast waiting to load sugar reached 33 in the week ended March 29 compared to 36 in the previous week (22), according to a survey carried out by the maritime agency Williams Brasil. According to the report, shipments of 1.152 million tonnes of sugar are expected, down from 1.337 million in the previous week.

See below Brazil's sugar (hs 1701) shipments from Jan 2019 to Feb 2023. The data is from DataLiner.
Brazilian sugar exports | Jan 2019 – Feb 2023 | WTMT

Source: DataLiner (click here to request a demo)
The Port of Santos, as often, should be the stage for most of these shipments (621,115 thousand tonnes). Following that comes the Port of Paranagua (413,553 thousand tonnes), Recife (19 thousand tonnes), and Maceió (67,115 thousand tonnes).
The varieties of sugar to be exported are VHP (1.102 million tonnes) and Refined A-45 sugar (19 thousand tonnes).
The agency's report takes into account vessels already docked, those still offshore waiting to berth, and those expected to arrive by April 18.
Source: Canal Rural
To read the original news report, see: https://www.canalrural.com.br/radar/acucar-line-up-aponta-embarques-de-1152-milhao-de-toneladas/