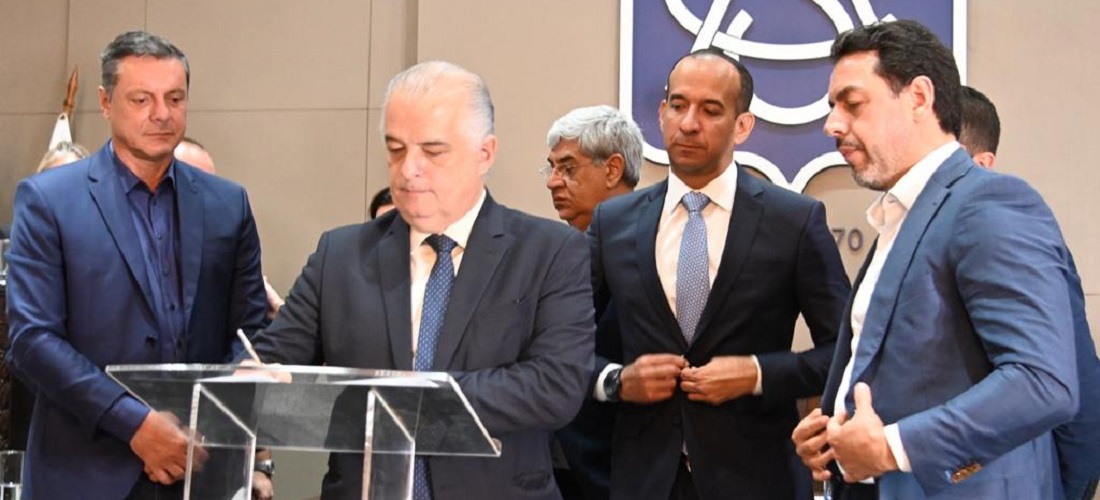 Shipping
Brazil gov't to transfer BRL 9.4 million to fund waterway improvement
May, 17, 2023

Posted by Gabriel Malheiros

Week 202323

The Ministry of Ports and Airports announced this Tuesday (May 16, 2023) a contribution of BRL 9.4 million to Antaq (National Waterway Transport Agency). The amount, which will come from the FNAC (National Civil Aviation Fund), will be assigned this month and represents an increase of 17% to the agency's budget. The Minister of Ports and Airports, Márcio França, announced the decision.

A significant portion of the funds will be dedicated to consulting services to implement effective national and international competition strategies. The goal is to enhance the relationship between revenue, costs, and expenses in waterway cargo operations. Additionally, there will be investments in specialized support from statistics, economics, and accounting experts. Technological solutions will also be pursued, including acquiring an Oracle database management system license. This system will facilitate the development of tailored solutions to address various demands, such as conducting technical, economic, and environmental feasibility studies.

Some of the Brazilian waterways that will be recipients of the investments will be:
Madeira River;
Tapajós River;
Paraguay River;
Barra Norte;
Tietê-Paraná River;
São Francisco River.
Logistics gains
The development of an effective waterway system brings significant benefits to national logistics. For example, a single waterway transport train has the capacity to match or surpass more than 250 wagons or 500 trailers, directly impacting capacity, fuel consumption, and pollutant emissions. Additionally, the cost of implementing waterways is only 2% to 8% of what is required for constructing railroads and highways, respectively.
The expectation is that establishing waterways will create a balanced transportation network, promoting greater intermodality and reducing environmental impact.
Despite receiving limited attention from the government in 2022, waterways played a crucial role in transporting over 116 million tons of cargo. This figure represents approximately 10% of all waterway transport during that period. Furthermore, Minister Márcio França emphasized the cost advantages of waterway transportation, stating that it is 25% cheaper than road transport while also causing significantly less environmental impact.
Check out Antaq's priorities in the following link.