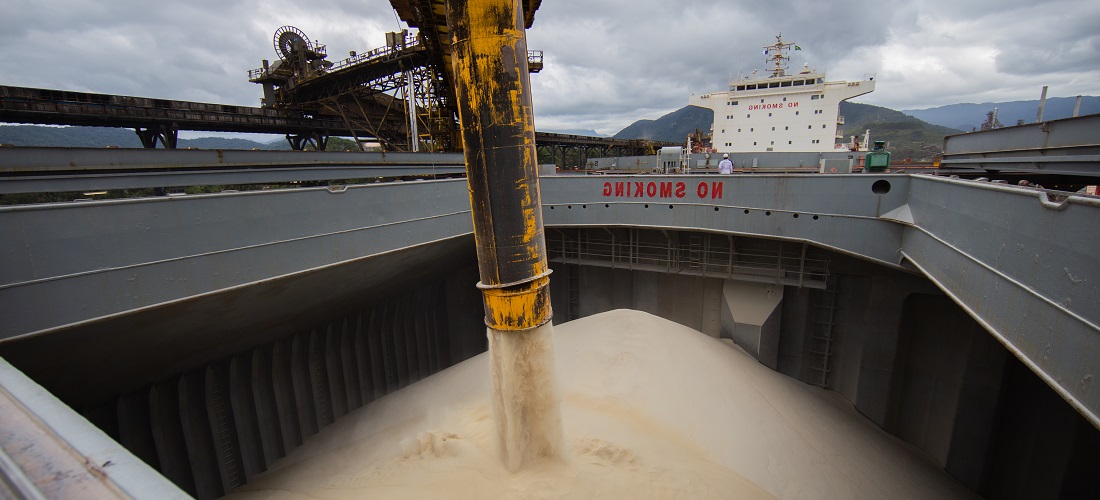 Sugar and Ethanol
Brazil sugar exports total 1.419 mt by March's 4th week
Mar, 29, 2023

Posted by Gabriel Malheiros

Week 202316

Brazil exported 1.419 million tonnes of sugar and molasses in the first 18 working days of March, with a total generated revenue of BRL 628.76 million, according to government data released on March 27. Last week alone, there were more than 269,000 t shipped.

In February 2023, Brazil exported 1.147 million tonnes of products from the sugar-ethanol sector. In March 2022 (22 business days), exports totaled 1.440 million tonnes with a total revenue of US$ 560.74 million.

See below sugar exports from Brazil from January 2019 to January 2023, according to the DataLiner foreign trade platform.
Brazilian sugar exports | Jan 2019 – Jan 2023 | WTMT
Source: DataLiner (click here to request a demo)
Also, sugar and molasses exports totaled 78.86 thousand t/day, up 20.5% from the same period in 2022 (65.47 thousand t/day). Shipment prices are almost 14% higher, at US$442.90/t.
Source: Notícias Agrícolas
To read the original text, see: https://www.noticiasagricolas.com.br/noticias/sucroenergetico/344842-exportacao-de-acucar-pelo-brasil-totaliza-1-419-mi-de-t-ate-4-semana-de-marco.html#.ZCMiR3bMLIU