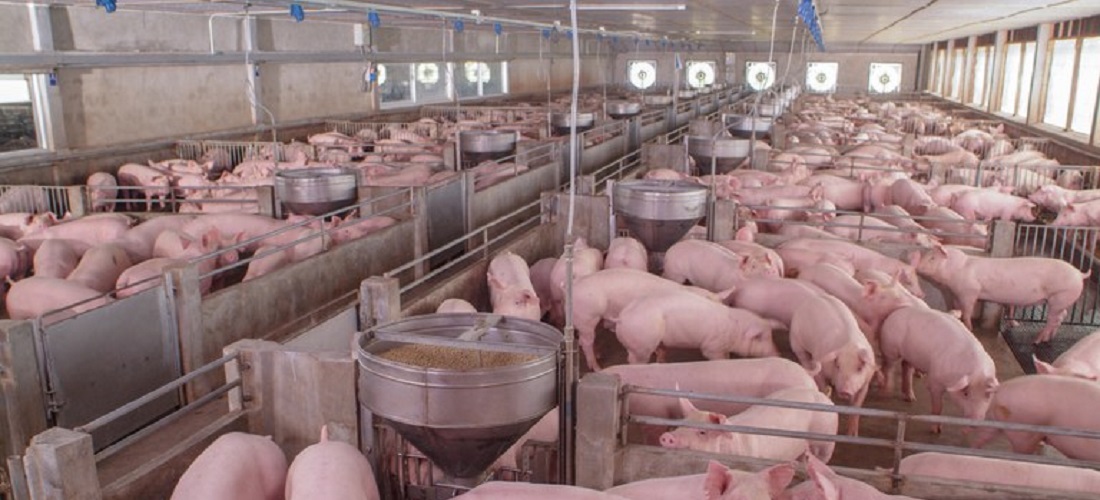 Meat
Brazilian pork industry: 2023 off to a good start
Jan, 24, 2023

Posted by Gabriel Malheiros

Week 202304

January is always challenging for the Brazilian pork industry, with traditionally low domestic and international demand and remaining end-of-year stocks, which end up exerting downward pressure on prices. However, 2023 is off to a good start, especially compared to the beginning of last year in terms of prices in the domestic market and exports, according to the ABCS pork industry association.

The year 2022 ended with an export volume of around 1,013,739 tonnes of fresh pork meat, only 1,436 tonnes less than the previous year (-0.14%). Revenues fell 2.7% (-US$ 67.5 million), with 2022 ending with US$ 2.407 billion, compared to US$ 2.475 billion in 2021. China, which accounted for more than 55% of shipments, ended 2022 importing a volume 43% higher.

See below the track record of the volume of Brazilian pork (HS code 0203) exported from Jan 2019 to Nov 2022. The data is from DataLiner.
Brazilian pork exports | Jan 2019 – Nov 2022 | WTMT

Source: DataLiner (click here to request a demo)
Although 2022 was the worst year in terms of volumes shipped to China since 2020, in the year's last five months (August to December/22), Brazil repeatedly beat its previous record for the period in terms of Brazilian exports of fresh pork meat, totaling nearly 230 thousand tonnes. Furthermore, the average price in dollars of pork sold to China has increased month after month since August/22, with last December's quotation (US$ 2,687/ton) being the highest since June 2021 and 26.5% higher than December 2021 (US$ 2,124/ton). These are strong indications that China has resumed consistent purchases from Brazil, which are expected to remain high for a few more months.
In terms of other Brazilian pork buyers, other important destinations increased their imports, with an emphasis on the Philippines, Singapore, and Thailand, as well as the qualification for exports of producing units for two important markets: Mexico and Canada, which, for the time being, are not significant buyers of the product, but are key players in the global market, with good future potential, in addition to ensuring the health of the Brazilian herd.
Price factor
Because the exchange ratio did not rise in the same proportion as the price of the animal (live or carcass), one can conclude that the main concern is the cost of the inputs (corn and soymeal). On the one hand, we have a bright horizon regarding pork supply and demand equilibrium; on the other hand, there are no signs of a short-term cost reduction.
The most recent study by Brazil's National Supply Company (Conab) points to a record soybean and corn output despite the weather problems in certain regions. However, in terms of corn, the carry-over stock forecast for 01/31/23 of 5.28 million tonnes is relatively low, given that the first corn crop (summer) to be harvested primarily between February and March will be around 26.4 million tonnes, accounting for approximately 21% of all corn to be produced in the MY 2022/23, with the remaining 79% (almost 100 million tonnes) expected for the second crop, which has not yet been planted and should be harvested in the middle of the year, primarily between February and March.
This carry-over stock of just over 5 million tonnes is based on an export projection of around 43.5 million tonnes for Feb/22 to Jan/23; however, in January/23, with data up to 01/13, an average of 295 thousand tonnes of corn has already been exported per working day, totaling 2.95 million tonnes.
Based on the average shipped in the previous week, the month of January/23 will exceed 5.5 million tonnes, accumulating more than 46 million tonnes between February 22 and January 23. Therefore, if this amount is confirmed, the carry-over stock will be less than 5 million tonnes.
Source: Canal Rural
To read the original reporting, please see: https://www.canalrural.com.br/noticias/ano-comeca-com-indicadores-positivos-para-suinocultura/