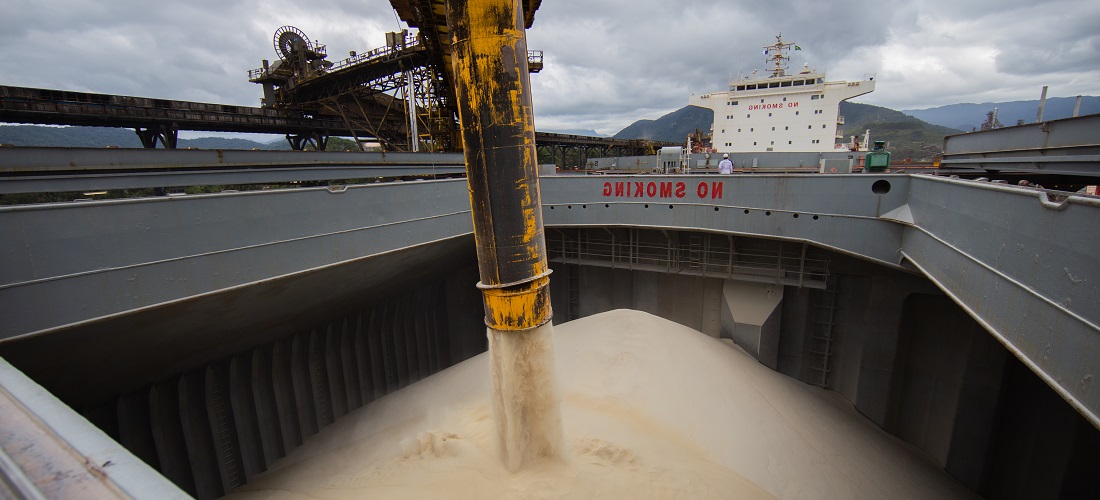 Sugar and Ethanol
Brazil's line-up of sugar shipments reach 1.345 mln tonnes
Mar, 07, 2023

Posted by Gabriel Malheiros

Week 202212

The total number of ships waiting to be loaded with sugar in Brazilian ports reached 38 in the week ended March 1 compared to 31 in the previous one, according to a survey by maritime agency Williams Brasil. According to the report, shipments of 1.345 million tonnes are expected to take place soon, compared to 1.050 million the previous week.

Most of it (990,030 thousand tonnes) will depart from the Port of Santos. Then comes the Port of Paranagua (138,500 tons), Recife (71,983 thousand tons), Maceió (127 thousand tons), and Suape (18 thousand tons).

The types of sugar to be exported consists of the VHP variety (1.266 million tons), Refined A45 (26,083 tons), Cristal B150 (15,000 tons), and VHP in bags (equivalent to 37 thousand tons).

See below Brazil's sugar exports from Jan 2019 to Jan 2023, according to the DataLiner foreign trade platform.
Brazilian sugar exports | Jan 2019 – Jan 2023 | WTMT

Source: DataLiner (click here to request a demo)
The agency's report takes into account vessels already moored, those that are out in the open waiting to berth, and those expected to arrive by March 10.
Source: Canal Rural
To read the full original news report, see: https://www.canalrural.com.br/radar/acucar-line-up-aponta-embarques-de-1345-milhao-de-toneladas/