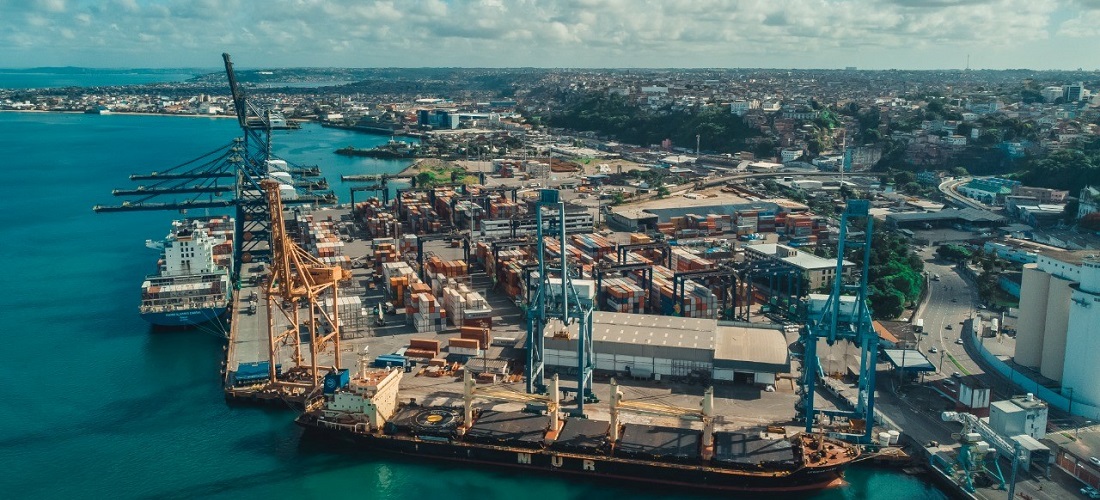 Economy
Trade balance update: Brazilian exports rise 9.6%
May, 23, 2023

Posted by Gabriel Malheiros

Week 202324

Until the third week of May this year, Brazilian exports recorded a daily average of US$ 1.477 billion, marking a 9.6% increase compared to May of the previous year when the average was US$ 1.347 billion. In contrast, imports experienced a decline of 9.1% during the same period. As a result, the average import value up to the third week reached US$ 1.020 billion, compared to US$ 1.122 billion in May 2022. These statistics are available on the Trade Balance page as of this Monday (5/22).

During the third week, the trade balance demonstrated a surplus of US$ 2.268 billion, with a total trade flow of US$ 11.975 billion. This resulted from exports amounting to US$ 7.121 billion and imports totaling US$ 4.854 billion.

Looking at the overall month, exports for May reached US$ 20.673 billion, while imports amounted to US$ 14.279 billion, resulting in a positive balance of US$ 6.394 billion and a trade flow of US$ 34.951 billion. Year-to-date, exports stood at US$ 123.999 billion, with imports at US$ 93.698 billion, leading to a surplus of US$ 30.301 billion and a trade flow of US$ 217.696 billion.

When comparing the average performance of sectors up to the third week of May with the same month in the previous year, the following trends emerged: a growth of 14.5% in the agriculture and livestock sector, 7.9% in mining and quarrying, and 7.2% in manufacturing products.

These collective outcomes contributed to increased exports, particularly driven by a 20.8% surge in soybean shipments, as well as live animals (+256.7%), non-oily fruits and nuts, fresh or dried (+81.7%), and paddy or raw rice (+305%). Furthermore, there was an 18.6% increase in crude petroleum oils or oils obtained from bituminous minerals and a 36.3% rise in aluminum ores and concentrates.

In terms of imports, when comparing the average performance with May of the previous year, there was a decline of 37.9% in the agriculture sector, a 7.1% drop in the extractive industry, and an 8.6% decrease in the manufacturing industry. These combined results led to a 9.1% decrease in imports during the observed period.