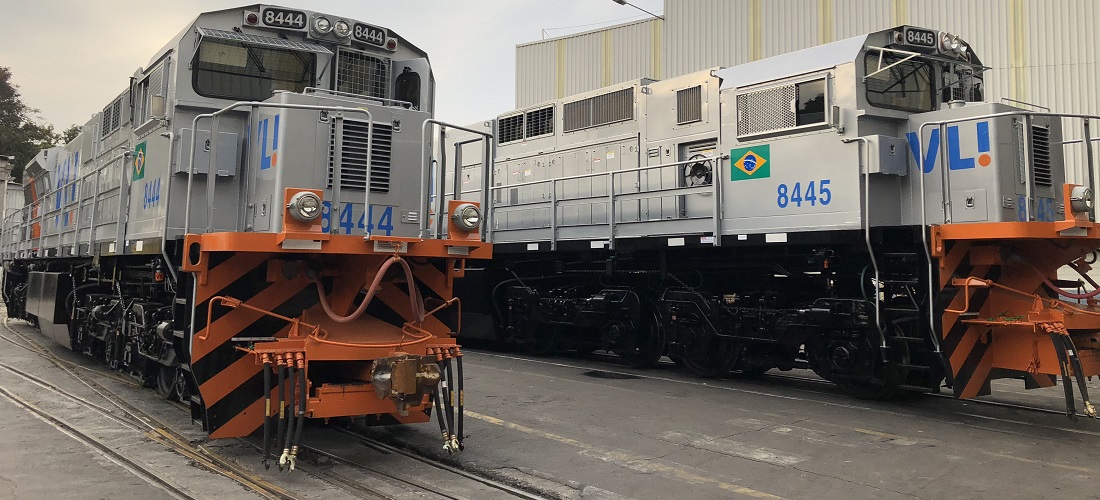 Other Logistics
VLI buys nine Wabtec locomotives
Mar, 01, 2023

Posted by Gabriel Malheiros

Week 202311

VLI signed a contract to purchase nine locomotives model ES-43BBI from Wabtec to join the company's premium fleet to transport cargo on the FCA railroad. The deal was closed on Tuesday, February 28, and involved around BRL 200 million in another investment in the national rolling stock industry. The expectation is that the first locomotives will be delivered within 18 months.

The acquisition of locomotives comes as an answer to the increased demand at the company's Central-East cargo corridor, through which VLI transports inputs and products from the steel, agribusiness, coal, fertilizers, fuel, and pulp industries to the Espírito Santo port system. For example, a contract recently closed with LD Celulose provides for the movement of 500 thousand tonnes per year from Minas Gerais' Triângulo Mineiro region to the port of Barra do Riacho.

To successfully comply with the LD Celulose contract, the company invested BRL 400 million in wagons and locomotives.
Cargo in Espirito Santo
In addition to the cargo flow originating from LD Celulose, VLI is studying alternatives to increase the volume transported to the ports in Espirito Santo. The company recently inked a memorandum of understanding with Vports (formerly Codesa) for expansion works at the new Port of Vitória to increase the volume of cargo transported through the site.
According to the study, import and export flows will be increased by approximately 5 million tonnes of mineral and vegetable solid bulk. To deal with this increase in volume, VLI will assess the need for new wagons and locomotives in due course.
Currently, VLI moves about 25 million tonnes per year in the ports and railroads of Espírito Santo, with cargo that travels on the FCA railroad in Minas Gerais and on the Vitória a Minas railroad, where VLI operates by right of way. Current port operations are concentrated in the Praia Mole, Liquid Bulk, and Miscellaneous Products terminals installed in the Tubarão Port Complex. However, the company is optimistic about the future of this corridor and is looking into new public and private port opportunities in Espirito Santo.
About the locomotives
The ES43BBi is a heavy-haul locomotive designed especially for meter-gauge railways. Equipped with a powerful 12-cylinder EVO 4,500GHP engine, advanced technology AC drive system with individual axle control, and robust and articulated bogies, the ES43BBi is designed to guarantee maximum performance on steep slopes, tight tunnels, or curved roads.
The equipment was designed to work in the Brazilian climate. It has an Air-to-Air system that improves the diesel engine's cooling, as well as two blowers that ensure airflow to the eight traction engines under all conditions. It also has a low life cycle cost and, due to its energy efficiency, lower emissions, long periods between revisions, and preparation for integration with software solutions, with the potential to further increase efficiency and safety by optimizing train driving.