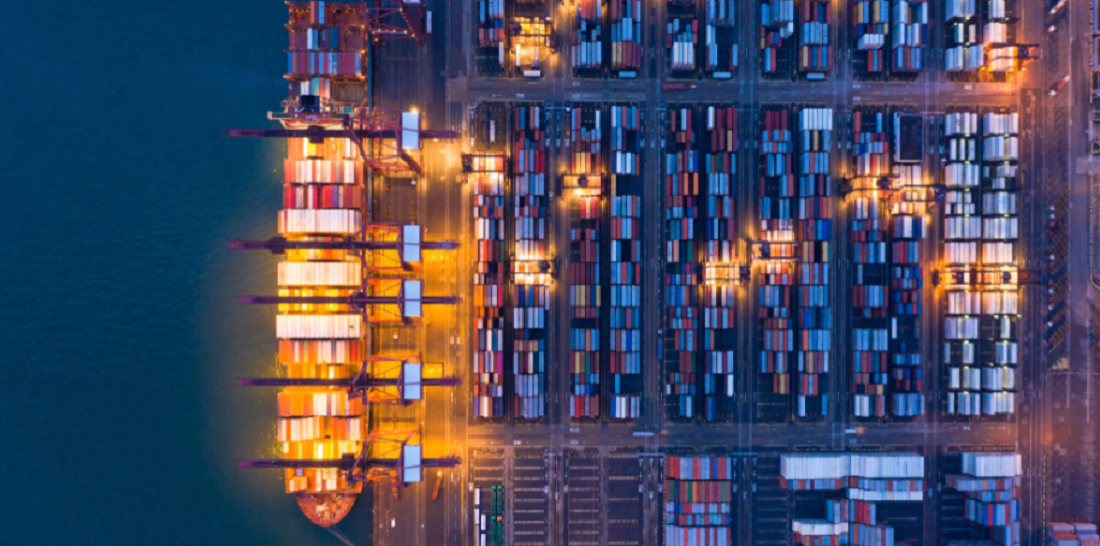 Economy
Weak trade brings down container freight rates on South America's East Coast
Nov, 30, 2022

Posted by Gabriel Malheiros

Week 202248

Data recently released by the Datamar Business Intelligence team on the movement of containers on the Brazilian coast indicate that, in October, Brazilian container exports fell 5.08% compared to the same month of 2021.

In the first ten months of the year, container throughput dropped by 3.5% compared to January to October 2021, 83,571 TEUs less than in the previous year.

The following chart, based on data from DataLiner, breaks down the track record of Brazilian exports via containers and provides a clearer view of the scenario described above:

Brazilian exports via container | Jan – Oct | 2019 – 2022 | TEUs


Source: DataLiner

Brazil Containerized Exports | Jan – Oct YTD | TEUs


Source: DataLiner (click here to request a demo)
Imports
Brazilian imports via containers registered, in the first ten months of 2022, a drop of 4.4% compared to the period from January to October 2021. There were 98,405 fewer TEUs imported in 2022 compared to the previous year.
Despite this, in October, the balance ended in surplus: volumes were 12.9% higher than in the same month of 2021. See the chart below:
Brazilian imports via container | Jan – Oct | 2019 -2022 | TEUs

Source: DataLiner
Brazil Containerized Imports | Jan – Oct YTD | TEUs

Source: DataLiner (click here to request a demo)
Falling freights
Brazil's low level of trade with other countries continues to bring down sea freight. According to the latest Platts Americas Container Freight bulletin by S&P Global, released on November 28, freight rates to South America continue on a four-week-long downward trajectory. Sources say carriers have continued to reposition tonnage away from the flush trans-Pacific Lane towards Latin American and trans-Pacific trades, which has put pressure on rates even as demand has tapered off.
Far East-EC South America rates came to $2,100/FEU on November 23, down $400 against the week. It is worth noting that in December 2021, tariffs for imported cargo from the Far East to the East Coast of South America peaked at US$12,800/FEU.
Backhauls remained largely stable, although sources noted that carriers were more accepting of most export bookings, especially from North American loading regions.
Prospects 
For 2023, freight rates should remain lower since an expansion of fleet capacity is expected for 2023 and 2024, with the arrival of the ships ordered in 2020/21.
Also, from 1 January 2023, it will be mandatory for all ships to calculate their attained EEXI to measure their energy efficiency and to initiate the collection of data to report their annual operational carbon intensity indicator (CII) and CII rating. Inefficient and polluting ships will gradually be replaced by more modern ships.
A larger dismantling of ships is expected for the second half of 2023, which may reduce available capacity and hold back freight a little. However, it is unlikely that it will be enough to balance the capacity of newbuilds.
According to Alphaliner, in 2023, 343 ships with the capacity to transport 2.3 million TEUs will come into operation, representing an increase in tonnage capacity of 8.1%. Still, global demand will only grow by around 2.7%, generating a mismatch between supply and demand.
Altogether there are about 917 ships (7 million TEUs) in the order book, equivalent to 27.4% of the fleet in operation.